Accomplishments:
Dec 25, 2013 - Featured Artist 3D World Magazine
I was a featured artist in the Christmas edition of 3D World Magazine. The two page spread is an image taking from the CryEngine.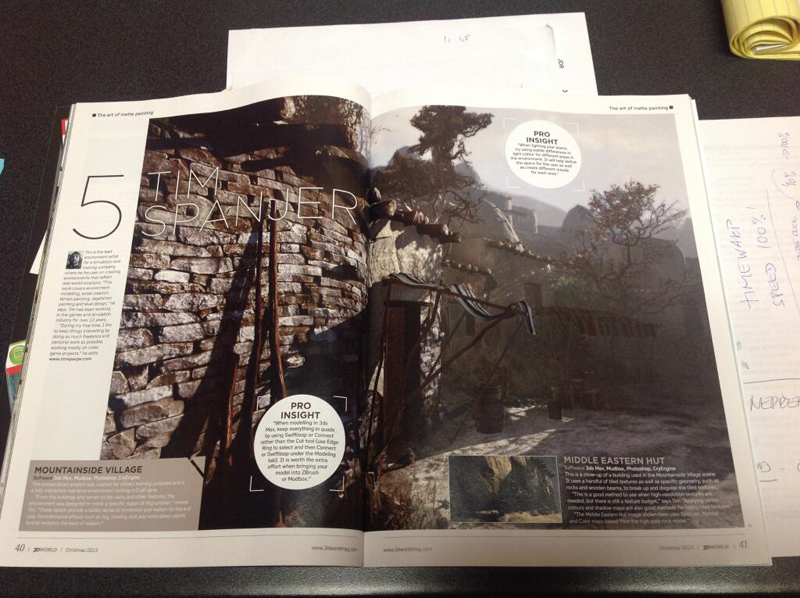 Nov 15, 2013 - Polycount weekly recap
After posting to polycount for a few years now I was featured in a weekly recap. It's great to be recognized along side so many great artist. You can check out the recap here.


http://www.polycount.com/2013/11/15/polycount-recap-20/